★
A Day To Remember Add Another Show At Stage AE!
The popularity of the A Day To Remember show on Wednesday, March 16, 2011 at Stage AE caused it to sell out, but have no fear!  Another concert has been added to the list!  ADTR will be playing another show at Stage AE with special guests Bring Me the Horizon, Pierce the Veil, and We Came As Romans on Thursday, March 17, 2011 at 6pm as well.  So get your tickets while they last!  They cost around $40 with tax when you get them from ticketmaster!  I'll be at this one! :)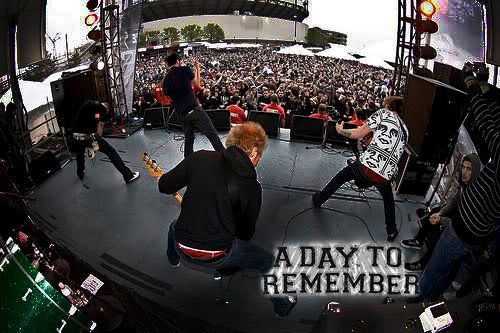 2 notes
★
A Day To Remember At Stage AE!
The post-hardcore band A Day To Remember is coming to Pittsburgh on Wednesday, March 16, 2011!
Place: Stage AE
Time: 6pm
Price: $34.25
All ages!
Special Guests include:
Bring Me the Horizon
We Came As Romans
Pierce the Veil
Tickets avaliable at Ticketmaster.com!
1 note