★
A Day To Remember Add Another Show At Stage AE!
The popularity of the A Day To Remember show on Wednesday, March 16, 2011 at Stage AE caused it to sell out, but have no fear!  Another concert has been added to the list!  ADTR will be playing another show at Stage AE with special guests Bring Me the Horizon, Pierce the Veil, and We Came As Romans on Thursday, March 17, 2011 at 6pm as well.  So get your tickets while they last!  They cost around $40 with tax when you get them from ticketmaster!  I'll be at this one! :)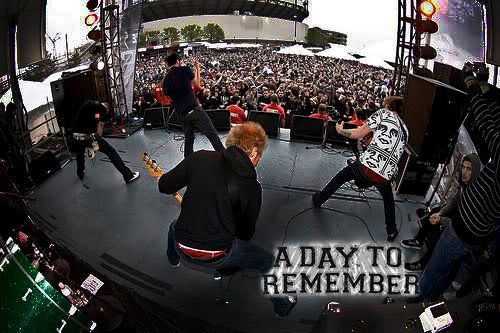 2 notes
★
Warped Tour's 2011 Set Of Bands!
Warped Tour just announced some of the bands that are on their set list for 2011!
These bands include:
Miss May I
Winds Of Plague
Grieves With Budo
Woe, Is Me
The Wonder Years
Dance Gavin Dance
Every Avenue
The Dangerous Summer
Go Radio
The Word Alive
We Came As Romans
Big D And The Kids Table
Enter Shikari
Family Force Five
Lucero
Of Mice And Men
I Set My Friends On Fire
Abandon All Ships
The Dance Party
Foxy Shazam
Mc Lars with Weerd Science
Simple Plan
Sharks
The Ready Set
Set Your Goals
The Exposed
The Aggrolites
So far, so good Warped Tour, although I didn't know half these acts and decided to check them out.  I'm mostly excited for Miss May I, Of Mice and Men, We Came As Romans, The Word Alive, and Winds of Plague.
Who's planning on going?  Any bands or artists you wish they would add?
(Source: vanswarpedtour.com)
2 notes
★
A Day To Remember At Stage AE!
The post-hardcore band A Day To Remember is coming to Pittsburgh on Wednesday, March 16, 2011!
Place: Stage AE
Time: 6pm
Price: $34.25
All ages!
Special Guests include:
Bring Me the Horizon
We Came As Romans
Pierce the Veil
Tickets avaliable at Ticketmaster.com!
1 note